Welcome to the 2016 – 2017 school year!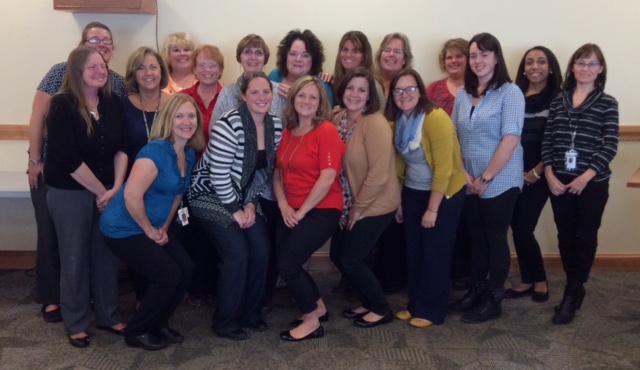 You may be wondering… what exactly is an itinerant teacher… and what do they do? If you are an itinerant teacher, instead of providing services to students in a traditional classroom setting, you travel to where the students are…from building to building… and district to district… providing your specialized services to eligible students.
Itinerant teachers at BLaST work with students who have a specific disability, and are in need of specially designed instruction.. The ages of our students may range from 3 to 21. Our staff may be asigned to work in any of the 19 school districts in Bradford, Lycoming, Sullivan, and Tioga Counties, as well as with early intervention students, as appropriate. Any one of our 19 school districts may contract with us for these "traveling" itinerant services. Our specialized staff include; teachers of the deaf and hard of hearing, educational interpreters, an educational audiologist, teachers of the visually impaired, an orientation and mobility specialist,  emotional support teachers, school social workers, and teachers of the gifted. We also are available to provide remedial math and reading support to our 35 non-public schools within our four county region. In addition to our itinerant teaching staff, we currently employee 10 school psychologists. Our psychologists work within contracted school districts, as well as early intervention, our non public schools, and contrated cyber schools. Please feel free to visit their page to learn more about their services, as well as listing of useful resources.
Services we provide:
Orientation and Mobility and Teachers of the Visually Impaired
We are very proud of the high level of assistance our itinerant teachers and school psychologists provide to students. Take a minute to check out a more detailed description of each current itinerant service. Please click "services provided" to the left, and feel free to download a copy of each itinerant brochure, which explains criteria for service, and our contact information. We welcome you to view our Staff Directory.
If you should have any questions or would like more information, please feel free to contact me.
Timothy Hanner, Supervisor- Itinerant Emotional Support & Non Public School Programs
570-323-8561 ext. 1045
thanner@iu17.org