Educational/Recreational Toys and Activities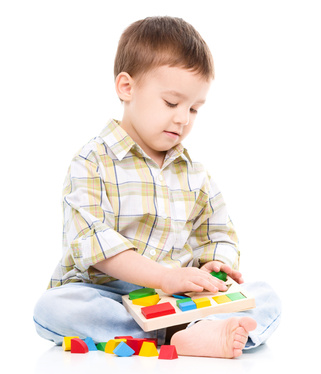 http://www.wonderbaby.org/articles/toys-blind-children
This website lists ideas shared by others. The recreational toys are categorized into groups including motor, music, play and many others.
http://www.afb.org/Section.asp?SectionID=62
Toys are coded as appropriate for children with physical, visual, hearing, or developmental disabilities. The recommended toys have been researched and tested to determine which ones are safe.
http://www.nfb.org/Images/nfb/Publications/fr/fr9/fr03co10.htm
Recipes for making bubble compound, modeling clay, and finger paints, etc., from simple, inexpensive ingredients.
wonderbaby.org/articles/iPad-apps
This link gives a number of apps that were submitted by parents. These apps are appropriate for toddlers and preschool-age children.
Articles about Raising a Child with Visual Impairments/Blindness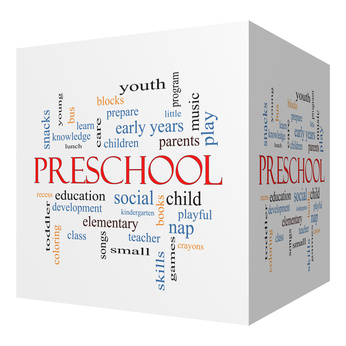 http://www.tsbvi.edu/curriculum-a-publications/1065-some-causes-of-visual-impairment-in-infants-and-toddlers
It explains about the primary causes of visual impairments in babies.
http://www.tsbvi.edu/component/content/article/68-infants-and-toddlers-with-visual-impairments/1054-building-critical-miilestone-skills-for-a-visually-impaired-infanttoddler
It explains how to build critical milestones in a child with a visual impairment.
http://www.afb.org/section.asp?SectionID=6&TopicID=97
Age-appropriate ideas for encouraging literacy skills by making braille a natural and enjoyable part of everyday life.
http://www.ces.ncsu.edu/depts/fcs/pdfs/nc18.pdf
Gives basic of vision, the effects of having a visual impairment or being totally blind, strategies for inclusion with other children in different environments, how to aid the child in their development and resources for the parent/caregivers.
http://www.perkins.org/resources/scout/early-childhood/advice.html
Offers an array of excellent links related to resources for parents, as well as, websites that can help answer questions about sleeping, the development of a child with disabilities, advocacy, and exploration in the community, how babies learn and other information about raising a child who has a visual impairment.
familyconnect.org/parentsite.asp?SectionID=75&TopicID=340A
Provides links to articles that address (1) private and public agencies for children with visual impairments; (2) making adaptations in the home; (3) selecting toys that are appropriate; (4) question to ask doctors; (5) selecting a good daycare programs and (6) parental support groups. It also provides access to a number of articles relating to raising a child.
http://www.pathstoliteracy.org/braille-resource-packet-parents-young-children
The Braille resource packet is a compilation of articles to help parents promote awareness of braille and make their environment tactile stimulating.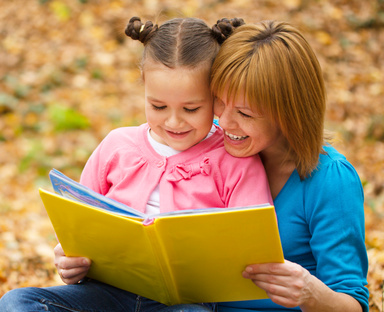 pathstoliteracy.org
It is a new website developed by Perkins School for the Blind and Texas School for the Blind and Visually Impaired. They offer an array of resources related to literacy. These resources are helpful for the families and teachers. They provide information about the stages of reading, as well.
http://www.blindchildrenscenter.org/diag.html
The Blind Children's Center offers summaries of the following pediatric eye conditions: (1) Cortical Visual Impairment; (2) Retinopathy of Prematurity; (3) Optic Nerve Hypoplasia; (4) Albinism; (5) Optic Nerve Atrophy; (6) Retinal Diseases; (7) Glaucoma; (8) Amblyopia and (9) Nystagmus.   The Pediatric Visual Diagnosis Fact Sheets set is available at the Blind Children's Center.
Preschool Curriculum and Assessment Tools
http://www.tsbvi.edu/seehear/winter00/assessment_info.htm
An article addressed to parents about assessments. It explains about the purpose and elements of the assessment, the role of the parent in the assessment process and common assessment problems.
http://www.tsbvi.edu/curriculum-a-publications/1051-infants-and-toddlers-with-visual-impairments-by-virginia-bishop
This informational resource was developed by Virginia Bishop at the Texas School for the Blind and Visually Impaired. It offers information on educational adaptations for Infant and toddlers, vision screening, children with multiple disabilities, helps for parents, early development and critical milestones.   Comprehensive and easily understood.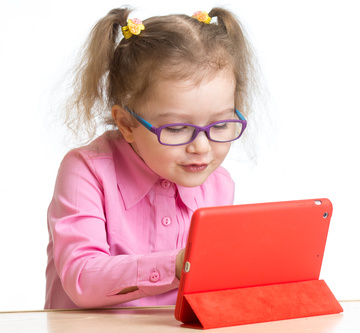 http://www.tsbvi.edu/curriculum-a-publications/3/1069-preschool-children-with-visual-impairments-by-virginia-bishop
Assessment tools and curriculum for preschoolers.
http://earubic.com/content -rubic.html
This rubric contains all the key components for performing an FVA, LMA and ECC assessment. It covers assessments for birth-3 years and 3-8 years, as well as, children who are multiply disabled/deaf-blind.
http://www.lea-test.fi/en/assessme/educearl/index.html
This assessment tool is designed for students with low vision and children receiving early intervention services. The assessment is divided into three sections: (1) Assessment of the low vision in otherwise healthy children; (2) Assessment of low vision children with other handicaps and (3) assessment of vision during the first year and in children who remain at the early developmental level.
http://www.soesd.k12.or.us/sectionindex.asp?sectionid=132
The Oregon Project is an assessment tool for children from birth to six. It evaluates pre-academics, as well as, compensatory and vision skills. Excellent resource in determining the functional level of the child.
http://www.tsbvi.edu/instructional-resources/3294-selected-assessments-that-are-used-for-young-children-who-are-visually-impaired
Gives a list of assessment tools specific to young children with visual disabilities. The table shows the age range, content areas, strenghts, weaknesses and the type of test.
http://www.perkins.org/resources/scout/early-childhood/orientation-and-mobility.html
This site offers numerous resources that explain the purpose of O&M and the assessment tools used to evaluate the student.