We are pleased you are taking a few moments to familiarize yourself with our organization.
Along with the 28 other intermediate units covering the Commonwealth of Pennsylvania, we were created by the state legislature in 1971 to serve as a regional service agency to the public and non-public schools of our locale.
BLaST Intermediate Unit 17 (serving Bradford, Lycoming, Sullivan and Tioga counties) assists regional schools with their charge to educate special needs children, provide speech, hearing, and vision services as well as psychological services. Our training and consultant staff provides a valuable resource to districts in the areas of behavioral management, reading and literacy strategies, progress monitoring, brain development theory, and technology usage…..just to name a few. Additionally, we are fully engaged in assisting LEAs with their regular education curriculum and professional development needs. Our business management services assist districts with payroll, insurance and other purchasing needs all in an effort to utilize our consortium buying position to cut costs. Our regional technology leadership has lead to wide area network services being delivered for the first time to the Northern region of our service area – this effort will first benefit schools and children but will also soon be available to regional businesses at a much lower cost than they would have ever been able to afford individually.
Vision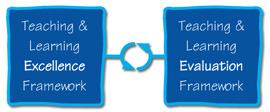 We envision 250,000 "Thinkers". Thinking is foundational to the development of self and society. It is the cornerstone of all creative ideas and problem solving, new scientific discoveries, new products and services, individual and organizational learning, education, business success, interpersonal communications, social change, and democracy. Our Vision is audacious and involves the conversion of our region's entire population into a community of thinkers!
Mission
We strive to repeatedly preform our mission to serve our learners and fulfill our vision. Mission moments are precious opportunities and in order to maximize them we must:
Evangelize – demonstrate enthusiasm surrounding the importance of creating a generation of "thinkers".
Educate – To provide training and support to learners.
Empower – To allow our learners to independently apply what they have learned.
Systems
Our system provides the capacity to create the mission moments which allow us to achieve our vision.
Systems Thinking
Systems thinking creates opportunities to evaluate and improve the systems that allow us to Evangelize, Educate and Empower. Systems thinking is a continuous process utilizing the DSRP model (Knowledge = Information x Thinking) to drive our analysis.