Audr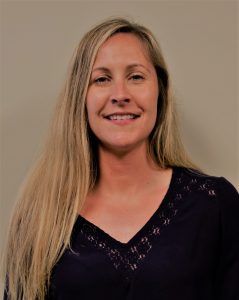 a Mazzante, Technology Assistant in Information Technology Services for BLaST IU 17, authored an article that was published recently in a national journal, National Business Education Forum.
The article, titled "The Prominent Role of STEM Integration in Career Development Curricula," was written as part of Mazzante's graduate work.  As a student in the business education graduate program at Bloomsburg University of Pennsylvania, she was put to the task in a research class to create an innovative writing project that would benefit business educators.
Audra shared that the goal of this article was to take a business educator through the connection between STEM and business education with valuable tips and resources to build content for a lesson. It was successful enough for publication in the National Business Education Association Forum and was officially published in February 2019. Mazzante said "I am extremely grateful for this opportunity and the collaborative learning that I was able to gain for this project from both BLaST IU17 and Bloomsburg University."
Ms. Mazzante earned her bachelor's from Pennsylvania College of Technology. She is currently enrolled in the Master's of Business Education program at Bloomsburg University of Pennsylvania.  In addition to this publication, she will also be a presenter this April in Chicago at the National Business Education Association Conference on a quantitative research project on career readiness titled "Exploring the Future Ready Framework and its Impact on Schools".
For the complete article, go to goo.gl/rZ6KKX