BLaST is proud to offer airFiber, a truly revolutionary 24 GHz Point-to-Point network solution from Ubiquiti Networks. Housed in a compact, highly efficient form factor, airFiber delivers revolutionary performance of 1.4+ Gbps, aggregate throughput and 13+ km in range. airFiber ushers in a new era in price disruptive, carrier-class backhaul technology.
Efficient by Design
Every detail of airFiber was designed and engineered by the Ubiquiti R&D Team. From the silicon chip up to the innovative split-antenna architecture, the Ubiquiti R&D Team created airFiber to deliver superior throughput with efficiency. airFiber was purpose built to create a high performance backhaul.

Built for Speed
airFiber delivers 1.4+ Gbps, aggregate throughput. To put this in perspective, airFiber can transmit a 100 MB file in less than a second. Rivaling common broadband providers, airFiber download speed is up to 100x faster.
With speed and throughput surpassing conventional wired backhauls, airFiber prevails over expensive and labor-intensive wired infrastructures.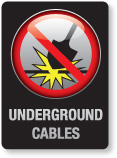 airFiber backhauls do not share the security risks associated with wired backhauls. The long distances of wired backhauls are vulnerable to copper theft, fiber optic damage, vandalism, and accidental breakage. With airFiber, only the installation points of the airFiber links need to be secured.
Ubiquiti's innovative proprietary modem technology was built from the ground up to address the specific challenges of outdoor, license-free, wireless operation. Every aspect of the radio has been carefully simulated and designed to optimize range, speed, and latency performance in the harshest RF noise environments. airFiber features traditional TDD and FDD modes of operation in addition to the innovative Hybrid Division Duplexing(HDD) mode, which provides a breakthrough in range and spectral efficiency performance.

1.4Gbps+ wireless point to point solution installed at Montgomery Area School District connecting their main facility with their field house.
For more information about the BLaST IU 17 airfiber® network solution, please contact
Sales and Support Information
Jon Paulhamus [CCNP, JNCIP-ENT, MCSE] Assistant Director of Technology
jpaulhamus@iu17.org
570-323-8561 Ext: 1006
BLaST is an Equal Opportunity Employer in compliance with Title IX and Section 504