Welcome to STEM on the Move
BLaST is proud to offer lessons in a variety of STEM fields through Mansfield University. Visit any one of the categories below to view what lessons you can enroll in and to get in touch with a professor today.
Open House – February 5th, 2020
Download Flyer
Register for Open House
---
February STEM Updates
---
Update from STEM on the Move
Mr. Brian Pifer of Northeast Bradford High School was the recipient of a STEM on the Move 'garden bundle'. Here is what Mr. Pifer said about his Agriculture program:
The overall goals of the program are to teach students both life-long learning skills in plant production as well as an understanding of the career opportunities in the horticulture industry." Also adding: "Program success hinges on the availability of resources for student projects.
We are delighted to see how Mr. Pifer's class is benefitting from STEM on the Move. Phase I of this project has been largely successful, and we are now having serious conversations about designing Phase II.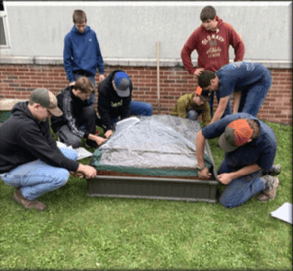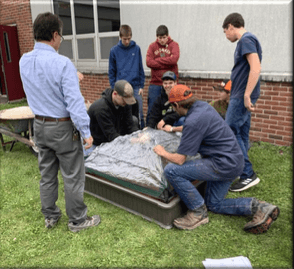 Pictured: A few photos of Mr. Pifer's class installing the raised beds at Northeast Bradford High School. Spinach, lettuce and kale was seeded in the bed and germination has begun.