What is E-Rate?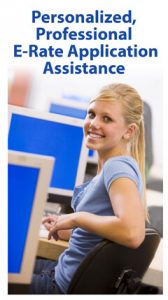 E-Rate is the common term for the application process to secure federal Universal Service discounts for internet, phone, and  telecommunications services. Schools and libraries are eligible for discounts ranging from 20-90% on approved services, such as:
Local telephone service Long distance telephone service
Cellular telephone service
Internet service
Wide-Area Network connections
Webhosting
Why do you need help with E-Rate?

The downside of applying for E-Rate services is that there are multiple application filings required throughout the year, with overlapping program years.  At any time, there can be three E-Rate program years open for required submissions.  E-Rate filings are time-consuming, and they require extensive record-keeping and attention to detail.  School district personnel who handle the process only once a year can overlook important details.
Don't Miss Important Deadlines Or Lose Out On E-Rate Discount Funding From Eligible Services!
Why Choose BLaST IU 17 for these services?

IU 17 will provide knowledgeable staff who are up-to-date on current E-Rate issues and requirements.  In addition to handling IU-wide E-Rate filings for telecommunications, internet, and the IU 17 Wide-Area Network, BLaST IU 17 currently contracts with several school districts to provide full-service E-Rate application assistance.  With staff specializing in E-Rate, you will have the expertise to secure all possible discounts and file all required forms in a timely manner.

Let IU 17 Deal With The Hassles And Headaches Of E-Rate!
What resources must the District make available?
BLaST IU 17 staff will rely upon the District to provide access to the service agreements with the vendors and copies of the bills for the internet or the telecommunications services.  The District will be responsible for providing a point-of-contact who will work with IU 17 staff to provide the relevant information needed for the  E-Rate filings. The District will also designate a staff member who will be authorized to review the E-Rate forms prior to submission and make required E-Rate certifications.
What is included under an annual full-service E-Rate contract with BLaST IU 17?
For the base fee listed in our pricing model, we will provide timely submission of required E-Rate forms throughout the year, including:
Form(s) 470 to request competitive bids from vendors on eligible telecommunications and internet services
Form(s) 471 to request discounts on telecommunications and internet services
Form(s) 486 to confirm that requested services have begun
Form(s) 472 (BEAR forms) to request reimbursement of the applicable discounts on approved services
Form(s) 500 releasing any unused funds
Responses to E-Rate Program Integrity
Assurance (PIA) staff during application reviews
We will also work with the school district to ensure appropriate documentation and compliance with E-Rate rules on bidding, vendor selection, and technology planning. The pricing model is for Priority 1 requests that cover internet and telecommunication services. BLaST IU 17 will provide districts with services for Priority 2 requests at an agreed- upon hourly rate.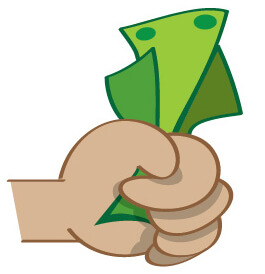 What are the costs?
BLaST IU 17's pricing model for annual E-Rate services is shown below.  Please note that when calculating the number of schools, we count K-12 instructional buildings and exclude administrative or non-instructional facilities (such as closed/idle buildings).
$1,500 Career/Technology Centers
$2,500 Districts with up to 3 Schools
$3,500 Districts with 4-5 Schools
$4,500 Districts with 6 or more Schools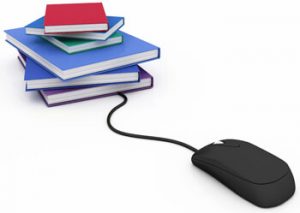 How do we get more information?
For more information about BLaST IU 17's E-Rate services or to request services for the upcoming E-Rate program year, please contact:
Brian Driscoll
Educational Funding Coordinator
BLaST Intermediate Unit 17
33 Springbrook Drive
Canton, PA 17724
(570) 673-6001 x2026
(570) 673-6007 fax
bdriscoll@iu17.org