Variety- 50 for 50 Challenge
To celebrate our 50th Anniversary, help us reach our 50 for 50 Challenge goal of connecting kids in Bradford, Lycoming, Sullivan, and Tioga Counties with life changing adaptive equipment through Variety-the Children's Charity program. Read on to learn more about the My Bike, My Stroller, and My Voice programs! Variety- the Children's Charity adaptive equipment programs serve children and youth, ages 3-21, who have a documented mental, physical, or sensory disability. All equipment is provided at NO cost to families that meet the program's eligibility requirements.
---
BLaST IU17 x Variety® – The Children's Charity
My Bike Program
Provides eligible children with disabilities with a Rifton adaptive bicycle, with Rifton accessories, that is individually customized, so they may have the freedom of a bike and the joy of riding alongside family and friends.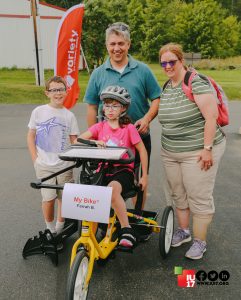 My Stroller Program
Provides a Kid Kart Mighty Lite adaptive stroller to eligible kids to use for "on-the-go" mobility or general safety/inclusion in the community. Not your typical toddler stroller, but rather equipment to let families explore the world without worry. With an adaptive stroller, kids are no longer isolated, and it have an immediate impact on their lives. For others, a child might need an adaptive stroller to stay safe and secure while out in the community.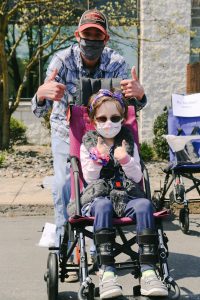 My Voice Program
Provides a communication device (i.e. a restricted iPad with a prescribed app) to eligible children with a communication disorder to give them a voice at all times- and enable kids to express their thoughts, feelings, wants, and needs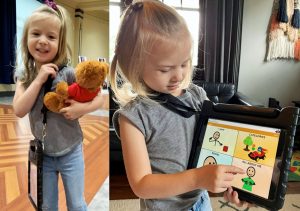 ---
New Articles