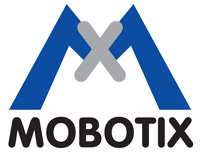 We offer installation, configuration, and training on use of mobotix software for viewing/searching
BLaST Intermediate Unit 17 is proud to offer a full line of affordable, high-performance camera solutions for any situation. These video surveillance systems can be integrated into an existing network or as a new installation.
Over the course of the last decade video surveillance has become a valuable tool to provide safety for students and staff, and to protect school property against theft or vandalism. Deploying this technology in schools typically involved multiple video cameras for coverage of entrances, hallways, parking lots, cafeterias, and possible problem areas. Recently districts have begun to move from old VHS multiplex videotape systems to high quality mega-pixel cameras capturing quality color images supported by multi-featured district-wide IP surveillance systems. The quality of these images, archive abilities and search capabilities are vastly superior to the older systems.
More Camera For Less. Guaranteed!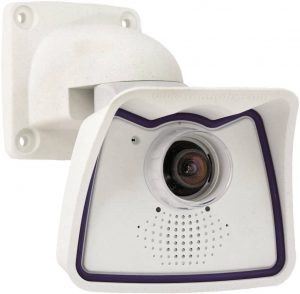 The professional and low-cost exchangeable-lens camera is suitable for indoor and outdoor use. Internal, digital video recorder with up to 32 GB of storage capacity and HiRes recording up to 3.1 megapixels. Over 30 times more detail than CIF!
The MOBOTIX M24M HiRes video replaces up to 6 cameras
Individual choice of lens: tele/wide-angle, day/night, CS-Mount and Hemispheric (180°)
Perfect for video security and as 180° panoramic webcam
Fast, simple installation on wall, mast or ceiling
Integrated DVR with HiRes video recording without network load (4 GB MicroSD card included)
Robust, low-maintenance and weatherproof from -30° to +60°C (-22° to +140°F), (IP66)
Digital continuous zoom, pan and tilt
Microphone and speaker with improved audio quality

Fits In. Watches Out.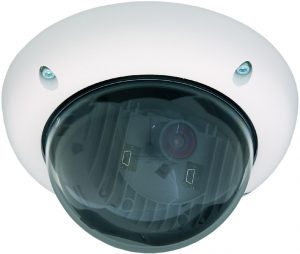 Inconspicuous surveillance with state-of-the-art technology. The D24 FixDome from MOBOTIX adapts perfectly to any task. Exchangeable lenses, various mounting and configuration options including vandalism set support unlimited application possibilities.
Attractively designed FixDome camera featuring exchangeable lenses from tele to wide-angle
Numerous installation options both indoor and outdoor
On-wall set with space f°F), (IP65)
Digital continuous zoom, pan and tilt
Can be upgraded to an intercom system with the MOBOTIX ExtIO module
One camera, two lenses.
Seeing more with a single lens is just not possible. Two lenses, two HiRes image sensors, up to 64 GB internal storage and a dual image of maximum 6 megapixels make the D14D DualDome an efficient security solution: You can secure two different areas with just one camera, for example. All without vulnerable mechanical components!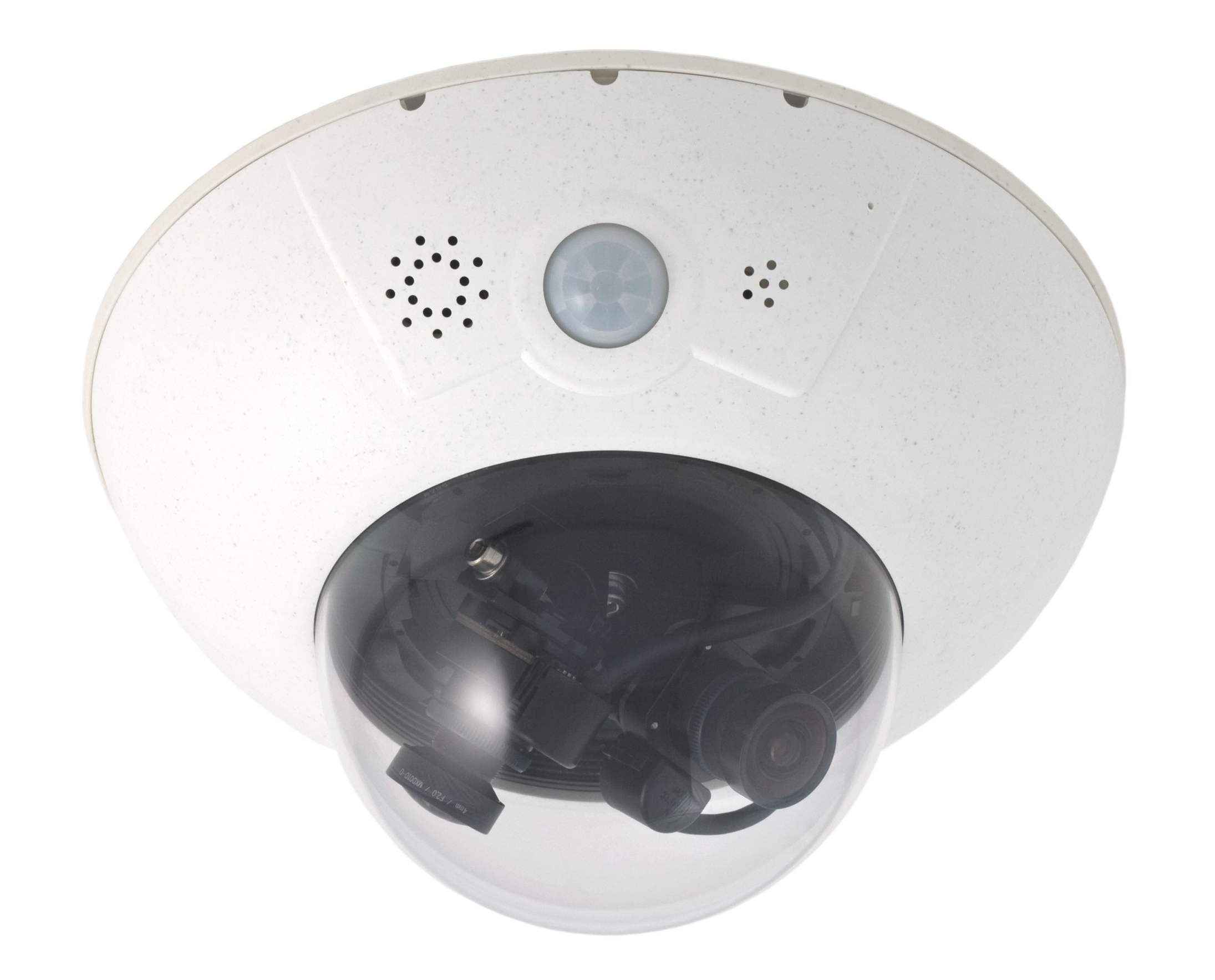 The D14 series now has even more to oEasier mounting system:
The D14 features enormous processing power as well as excellent true-color images during the day and extremely sensitive night images in dark environments. The day and night lenses are already pre-installed exactly parallel to one another. This way, the day lens always covers the identical area of the night lens.
Better image quality:
MOBOTIX software engineers set new quality standards again with regard to image quality and lens distortion correction with the D14D-180°, which provides both fascinating and highly-detailed 180° panorama images of up to 6 megapixels.
Increased security:
The D14D is the first MOBOTIX camera with a shock detector as a standard feature. For example, if the camera receives a blow to the housing, it can simultaneously take a video of the offender, trigger a sound alarm and notify the security company by a call. MOBOTIX cameras are extremely tough because they have no mechanical moving parts and remain fully operational even if they are subject to strong vibrations.
A Outdoor Wall Mount
The Wall Mount is the ideal solution for mounting MOBOTIX dome cameras to walls for indoor and outdoor applications. The camera is absolutely dustproof and resistant against the elements. The wall mount also covers RJ45 wall outlets and has ample space for additional modules.
Weatherproof (IP65) wall mount for MOBOTIX dome cameras D22/D24 IT/Sec, Q22/Q24 Sec and ExtIO
Covers RJ45 wall outlets
Space for expansion modules (battery, UMTS, WLAN, etc.)
Easily mounted to poles using pole mount
MxControlCenter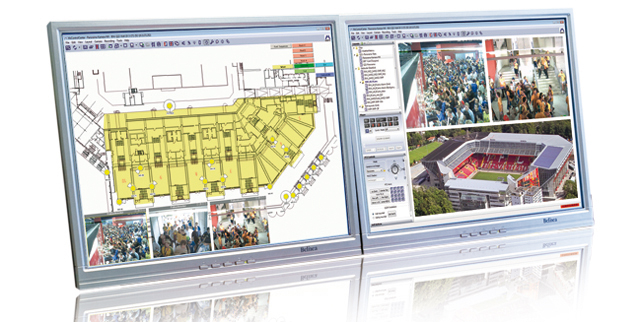 Professional Video Management
The MxControlCenter video management software connects any number of cameras at any locations into a straightforward and powerful video security system with centralized or local, user-based operation and evaluation. The advanced program offers a user-friendly interface and camera display, convenient video search, practical alarm handling, automatic camera integration, video storage on file servers and a useful configuration and update assistant.
Perfect interaction
Proven many times over worldwide in the most demanding video applications
Unlimited number of users and cameras, no license feed
Individual user interface, adaptable to each individual user
Simplest installation and complete use on any standard PC
Convenient layout editor for integrating real building plans
Export recordings to AVI and Quicktime as H.264 video with sound
Integration of conventional network and analog cameras as well
For more information about the BLaST IU 17 Video Surveillance Solutions, please contact
Sales and Support Information
Jon Paulhamus [CCNP, JNCIP-ENT, MCSE] Director of Technology
jpaulhamus@iu17.org
570-323-8561 Ext: 1006
BLaST is an Equal Opportunity Employer in compliance with Title IX and Section 504