Our very own Erica Logan, a Life Skills Special Education teacher with BLaST IU 17 at Montoursville High School, her mom, Diane Logan, and sister, Amber Logan, will be featured on WBRE's lifestyle show, PA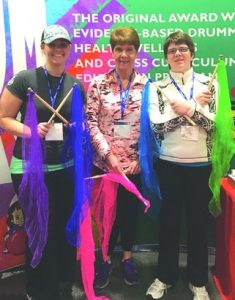 Live, March 7th at 4:00 with host Haley Bianco. The three, who trained with the creator of Drums Alive, Carrie Ekins, will be discussing how they make this program successful in our community.
Nine years ago they started a class at the Eastern Lycoming YMCA called Superstars.   Little did they know then the impact it would have and that the group of 7-8 would grow into a group of 45-50 every Saturday.
Erica is happy to be part of the Drums Alive team and will discuss how she has helped create functional living skills lesson plans for the new Drums Alive curriculum, Drumtastics, that she applies in her classroom.  Amber, an individual with a diverse ability, also got certified and will talk about how she has taken Drums Alive into the community to Hope Enterprises.
"We are very proud of the wo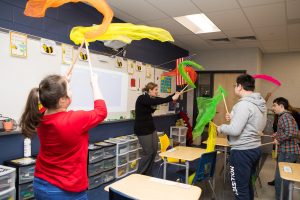 rk Ms. Logan does with Drums Alive and how she has been able to implement the Drumtastics curriculum into here classroom," said Timothy Hanner, Special Education Supervisor for BLaST IU 17. Back in January, Mr. Hanner visited Ms. Logan's class and saw firsthand the way drumming is incorporated allowing Ms. Logan to work on increasing cognitive, social, and emotional engagement with her students.
Drums Alive is a free group fitness class offered to individuals with diverse abilities at ELYMCA.
Their goal is to create awareness of the need for group fitness for these individuals and also to educate others as to what Drums Alive is.
"During the workout, participants will use drums as a way to get engaged in movement, expression, and dancing," shared Ms. Logan, "but most importantly, we always have fun."