Resources for School Leaders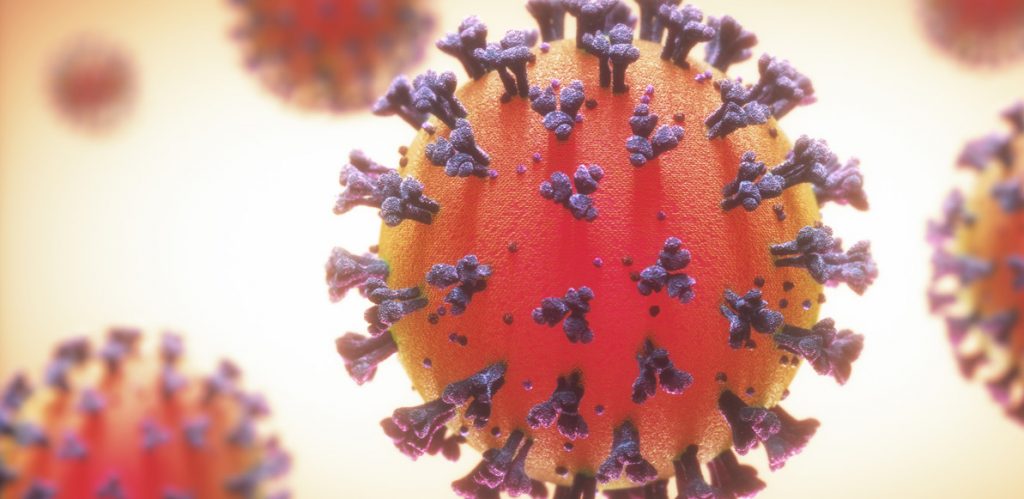 In partnership with Bucks County IU, BLaST IU17 is providing a comprehensive list of resources to support school and agency leaders related to the Flu and Coronavirus.  This page is by no means exhaustive and in no way serves as an endorsement for specific resources.  Instead, it serves as a collection point for school leaders seeking resources and examples.  Please contact Dr. Christina Steinbacher-Reed with any additional documents or links to post!
Health Agency Resources
PA Governor Wolf Press Release & Press Conference: March 6, 2020external link
EPA: Registered Antimicrobial Products for Use Against Novel Coronavirus SARS-CoV-2, the Cause of COVID-19external link
PA Dept. of Health: Coronavirus Resources external link
PA Dept of Health: Coronavirus One Pagerexternal link
PA Dept of Health: Influenza Season Dataexternal link
CDC: 2018 Pan Epidemic Planexternal link
CDC: 2019 What to do if You are Sick with Coronavirusexternal link
CDC: Do your part to stop the spread of flu at child care facilities and schoolsexternal link
CDC: Influenza (Flu) Resourcesexternal link
CDC: Coronavirus Disease 2019 (COVID-19)external link
CDC: School Resources and Guidelines for the H1N1 Pandemic in 2009external link
CDC: Community Mitigation Guidelines to Prevent Pandemic Influenzaexternal link
FluVIEW Interactiveexternal link
Overseas Security Advisory Council (OSAC) – COVID-19 (Coronavirus) Outbreak Resourcesexternal link
World Health Organization: Coronavirusexternal link
World Health Organization: Coronavirus Q&A Video
Flu / Coronavirus and Schools
What should the autism community know about the coronavirus outbreak?
Questions and answers on providing services to children with disabilities during the coronavirus disease 2019 outbreak
Working and learning online during a pandemic
Common Sense resources for at home learning
Northshore School District, Washington State: Superintendent Letter Re: Closing for Up to 14 Days
CDC: Interim Guidance for Administrators of US Childcare Programs and K-12 Schools to Plan, Prepare, and Respond to Coronavirus Disease 2019 (COVID-19)external link
CDC: Interim Guidance for Businesses and Employers to Plan and Respond to Coronavirus Disease 2019 (COVID-19), February 2020external link
CDC: 2017: Get Your Schools Ready for Pandemic Fluexternal link
PA Dept. of Health Coronavirus Information for K12 Schoolsexternal link
USDOE: COVID-19 ("Coronavirus") Information and Resources for Schools and School Personnelexternal link
PEMA: All Hazards Schools Planning Kitexternal link
NSBA: COVID-19: Preparing For Widespread Illness in Your School Community – A Legal Guide for School Leadersexternal link
PASA Resource Pageexternal link
National Association of School Psychologists: Health Crisis Resourcesexternal link
Bucks County Courier Times / The Intelligencer: March 4, 2020: Bucks schools prep for coronavirusexternal link
Quartz.com: March 4, 2020: Should schools close when coronavirus cases are still rare?external link
Wall Street Journal: March 4, 2020: Italy Shuts All Schools to Stem Spread of Coronavirusexternal link
Seattle School District: March 3, 2020: Coronavirus Response Planexternal link
USA Today: March 3, 2020: US schools are in a 'state of alert' amid coronavirus outbreak. Are they overreacting – or not doing enough?external link
Washington Post: March 3, 2020: What schools and teachers should be doing now about coronavirus, according to the expertsexternal link
6ABC: March 3, 2020: Local schools prepare to fight off coronavirusexternal link
6ABC: March 3, 2020: Philadelphia Archdiocese issues guidelines to prevent spread of coronavirusexternal link
New York Times: March 2, 2020: A School Administrator Contracted Coronavirus on a Class Trip. A Week Later, Parents Found Outexternal link
CNN: March 2, 2020: How US schools are preparing for the coronavirusexternal link
NBC: March 2, 2020: Coronavirus prompts a dozen schools in Washington state to close, others weigh optionsexternal link
CNN: March 2, 2020: How A Washington State School Is Reacting to a Coronavirus Caseexternal link
Baltimore Sun: March 1, 2020: Maryland preparing for possible extended shutdowns of schools, businesses, events as coronavirus spreads external link
The Hill: Feb 28, 2020: US Schools rushing to update emergency plans for coronavirusexternal link
NJ.com: Feb 28, 2020: As coronavirus anxiety builds, N.J. schools prepare for an outbreakexternal link
HuffPost: Feb 28, 2020: What Would Happen If U.S. Schools Close Because Of Coronavirus?external link
PBS.org: Feb 28, 2020: U.S. schools plan for possible spread of novel coronavirusexternal link
New York Times: Feb 27, 2020: What Would a Coronavirus Outbreak in the U.S. Mean for Schools?external link
National Association of School Nurses: Feb 26, 2020: Coronavirus Updateexternal link
Washington Post: Feb 26, 2020: Canceled foreign trips and 'palpable' anxiety: Schools prepare for the coronavirusexternal link
Education Week: Feb 26, 2020: Are Schools Ready for Coronavirus? Trump Says They Should Beexternal link
Ed Week: Feb 25, 2020: Schools Should Prepare Now for Coronavirusexternal link
USA Today: Feb 17, 2020: Coronavirus Forces Schools to Grapple With Quarantines, Masks and Fear
Documents and Resources
Supporting At-Home Children During Coronavirus
At Home Activities & Resources
PEMA Pandemic Checklistexternal link
NC4 Situation Report: Major Coronavirus Outbreaks Abroad Raise Concerns about a Global Pandemic Even as Situation in Mainland China Remains Largely Stableexternal link
Harvard Business Review: Lead Your Business Through the Coronavirus Crisisexternal link
Everbridge: 10 Key Organizational Infectious Disease Readiness Componentsexternal link
Everbridge: Critical Event Management (CEM) Best Practices for Infectious Disease Communicationexternal link
Everbridge:  Infectious Disease Communication and Best Practices White Paperexternal link
Willis Towers Watson Education Practice – Coronavirus Updatesexternal link
NPR.org: Audio Segment: Handwashing 101: A Guide To Proper Washing (And Drying)
News Links
New York TIme: Ongoing Updates: Coronavirus Resource Pageexternal link
Washington Post: Ongoing Updates: Coronavirus Resource Pageexternal link
LiveScience.com: Ongoing Updates: Live Updates on COVID-19external link
NPR.org: March 4, 2020: As Coronavirus Looms, Many Nursing Homes Fall Short On Infection Preventionexternal link
Philadelphia Inquirer: March 3, 2020: Pa. state lab can now test for coronavirus, but its capability is limitedexternal link
Philadelphia Inquirer: March 3, 2020: A possible coronavirus case in Philly is under investigation, city health department saysexternal link
Pittsburgh Tribune-Review: March 3, 2020: Allegheny County health officials emphasize calm with eye on likely spread of coronavirusexternal link
Pittsburgh Tribune-Review: March 3, 2020: Coronavirus prep: Supplies dwindle at Western Pa. stores as officials urge readinessexternal link
The Guardian: March 3, 2020: The longest holiday: parents coping with coronavirus school closures in east Asiaexternal link
PennLive: March 2, 2020: Central Pa. Ebola center repurposed for coronavirus, other hospitals also getting readyexternal link
NBC: March 2, 2020: FEMA preparing for possible coronavirus emergency declarationexternal linkexternal link
ScienceNews.org: March 2, 2020: 6 key coronavirus numbers you should knowexternal linkexternal link
WHYY: Feb 29, 2020: How ready is Philadelphia for the coronavirus?external link
New York Times: Feb 29, 2020: Surgeon General Urges the Public to Stop Buying Face Masksexternal link
United Nations News: Feb 28, 2020:  Coronavirus COVID-19 risk increased to 'very high' but containment still possibleexternal link
Philadelphia Inquirer: Feb 28, 2020: A Pennsylvania man's diary from a coronavirus quarantineexternal link
AP: Feb 28, 2020: US schools start planning for possible spread of coronavirusexternal link
Forbes: Feb 28, 2020: With COVID-19 Coronavirus, What Difference Will Closing Schools Make? external link
SHRM: Feb 28, 2020: Coronavirus Prompts Companies to Telework
The Root: Feb 27, 2020: Preparing for Outbreaks Like Coronavirus Is Always Difficult. For Marginalized Communities, It's Crucialexternal link
Seattle Times: Feb 27, 2020: Bothell High School closed Thursday in 'abundance of caution' over Coronavirus fearsexternal link
AARP: Feb 27, 2020: CDC Warns That Coronavirus Will Spread in U.S.  external link
PACast: Feb 26, 2020: Wolf Administration Prepares for Spread of Coronavirus, COVID-19 Press Conference and Press Releaseexternal link
WHYY: Feb 26, 2020: Pa. is preparing for coronavirus as CDC warns spread in U.S. may be 'inevitable'external link
New York Times: Feb 25, 2020: How to Prepare for the Coronavirusexternal link
SHRM: Feb 25, 2020: Health Agencies: Prepare Now for Coronavirus